Overview
Welcome to JEM (Just Engine Management). We specialise in power upgrades for JDM and other vehicles as well as dyno tuning of a large range of after market ecu's on many makes and models. Currently we have 5 hoists, 2 dyno's in a dedicated dyno room, large workshop space, and an office. We also have our own full time fabricator producing exhaust manifolds, full exhausts, front mount intercoolers and piping, air boxes, custom surge tanks, catch cans, plenums and more. Our eager team look forward to upgrading your JDM vehicle.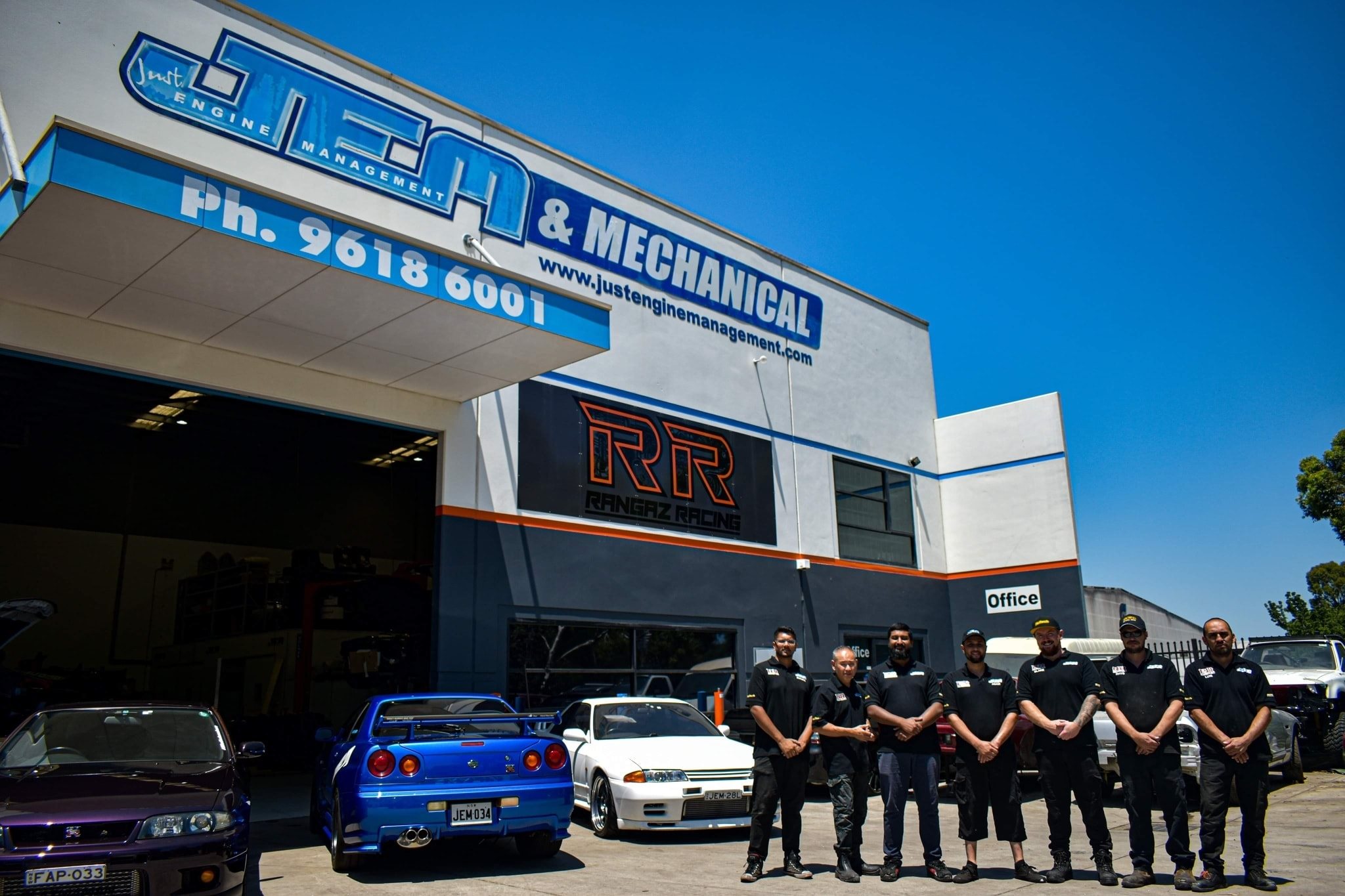 Brief History
Just Engine Management was founded by Adam Neish (who worked at Haltech from 1999-2003) in 2000 as a mobile dedicated aftermarket ECU installation and tuning service. In December 2003, JEM purchased a brand new Dyno Dynamics 2wd Dyno and signed up a lease for a unit.
January 2004, JEM opened the doors to it's own workshop in Moorebank, specialising in the supply, fit and tune of various aftermarket engine management systems. Adam has made multiple successful trips to Dubai to perform tuning on high powered street and drag cars with excellent results.
JEM's excellent reputation continued to grow over the years, tuning many high profile, high powered cars to their full potential. After a number of years the business growth proved too large for the small shop in Moorebank.
In August 2008 JEM opened the doors to the new (current) premise in Ingleburn, with a full mechanical workshop, dyno tuning and parts facilities.
JEM continues to strive to be up to date with the latest technology and tuning techniques, to offer the customer the best for their car at a fair price.
JEM would like to take this opportunity to thank all supportive clients, staff, and suppliers for their continued support previously, present and in the future. We look forward to continue to provide the best service we can to keep your car smooth, fast and reliable, that's what we like!
Yours sincerely,
Adam Neish
Managing Director.